Sports Medicine: Achieve Your Dream Of Working With A Sports Stars
By EasyUni Staff | Last modified 11 Nov 2017
Share this page with friends
In today's high stakes world of sports, world-class athletes are expected to perform at their highest levels, at every event. On top of the gruelling training schedules, fitness training, and traveling, today's athletes are also expected to deliver winning results or face possibly being sold to another club, and "jobless" due to a long-term career-halting injury or just the inability to perform at their best, where best is always expected. 
So, What Is Sports Medicine?
(Source: )
Sports medicine is a branch of medicine that specializes in the welfare, healthcare and consistent optimum performance for sports athletes. For the most part, as a sports medicine specialist or sports doctor, the focus is the areas of joints, bone, muscle alongside having proper fitness and nutrition to ensure optimum health and performance of athletes as well as prevention of injury.
Traditionally, sports doctors work in hospitals or specialized clinics. For those who prefer a more interesting career, you'd find them working with an individual professional or amateur athletes or sports teams, where they get the opportunity to also travel with these players and watch the games they play at. A career in sports medicine offers more flexibility in the traditional field of medicine, which can translate to more opportunities and a more fulfilling career, especially to the avid sports fan.
Why Choose Sports Medicine?
(Source:

)

 

Perhaps one of the most attractive selling point of a career in sports medicine would be the attractive salary. As a branch of the medicine field, the payroll is quite enticing, at an estimated median annual salary of US$396,233 (in the year 2012), according to the Bureau of Labor Statistics in the United States. Though the figures may differ in other countries, the fact remains that a career in sports medicine is a lucrative field. Just imagine, how cool is it to work with cool sports stars yet earn a ton of money at the same time? Very few things can beat that. 
Now, if you're really good at what you do, you may even get the opportunity to be the team's leading physician of a sports club, or even a personal sports doctor for a world-class athlete. Being a team physician of the Los Angeles Lakers or personal physician of Rafael Nadal is no more mere fiction, folks! Better yet, you can even get VIP courtside seat to watch these games live as you'll need to be on standby in case of any medical emergency. Free tickets yoh! Another definite great perk would be having a flexible working environment. As you can see, there are many ways you can slice and dice your career in sports medicine - work in teams, in an office, hospital or clinic, or even as a personal physician or work in fitness centres. Simply, pick your poison.

 
Personality Traits To Make A Great Sports Doctor
So, you may be wondering what kind of person makes a good sports doctor? Well, we've scoured long and hard in, around and outside the Internet and found out that the following are the key traits that current practitioners value:

1) Be patient
(Source: 

)


Some doctors will try to get as many patients through their door as possible. Don't be like that. All this shows is that you're greedy for money, and don't really have a strong passion in this field. When your mama said "patience is a virtue", she knew what she was talking about. As a sports doctor, it's critical to not only take the time to listen to your clients' needs and worries, but more importantly, read the tell-tale signs that may signal an illness or injury. It's also important to have a personalized approach to each patient that you treat, as each person's body is not only different, but each person faces and reacts to both their trainings and treatments differently. Always probe further to find a root cause to a problem. A listening ear never hurts, and may sometimes do wonders.


2) Always a professional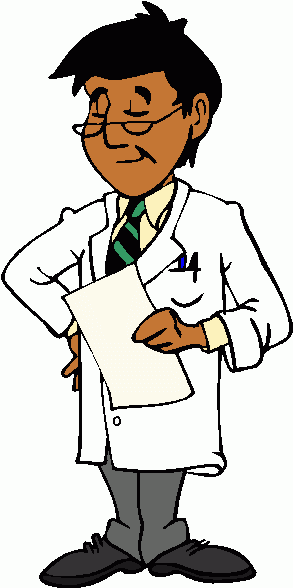 (Source:

)

 

Imagine this: Someone gets injured and you're caught on camera with a tee from the opposing team cheering away at the stands - FAIL! It hurts your team's image and tarnishes your credibility - not something you want. Everyone values professionalism. So, dress, speak and act appropriately at all times. Always respect the doctor-patient confidentiality. This means maintaining professional distance from your patients - yes, that means no stalking your clients and athletes and definitely, keep it professional.


3) Being genuine goes a long way
(Source:

)

 

There's no two ways about this - to be good at what you do, you actually have to genuinely care about what you do and the person you treat. People who have empathy make better sports doctors by far than people who are not. Research also backs this up showing that patients who feel that their doctor display more effort to understand how they feel actually experience a reduction in pain. Conversely, the stress of having someone who doesn't care has shown to actually prolong a patient's suffering. 


4) Gotta have a tough gut
(Source:

)

 

In most medical fields, you're probably going to face some gore and blood. So, if you're squeamish or worse, get woozy easily, this job probably isn't the one for you. As you can imagine, sports injuries can sometimes be quite gory and gruesome - think broken bones jutting out of limbs, dislocated joints, muscle and ligaments tears and more commonly, twisted ankles and joins are commonplace in the world of sports. With this, you'll need to be able to stomach these without batting an eyelid to be able to get the job effectively. There's no use if you faint at the first sight of these where another doctor has to be called to treat you instead!


5) Manage stress well

(Source:

)

 

It gets stressful being a sports doctor - imagine treating a team of athletes, all of whom have different issues and each react differently to treatments, coupled with the fact that you're constantly traveling across various time zones and you can see it can get rather overwhelming. It's a challenge to maintain your own optimum state of health in order to effectively treat your patients as and when it's needed. This means, on top of your schedule, you will be juggling your patients' schedule and getting a good grip in managing your stress level is critical in maintaining your health and more importantly, your sanity.

 
I Wonna Become A Sports Doctor. TELL ME HOW!
(Source: fastatforty.blogspot.com)

Right, now we know you're definitely interested and psyched to learn how you get started on your journey to becoming a kickass (and rich!) sports doctor. Stay calm, we've got you covered.
Your first step is figuring out how to get yourself into a medical school where you can get a MBBS to get a Bachelor in Medicine/ Surgery if you're studying in UK and Australia or if you're studying in US, you would focus and do a concentration in Pre-Medicine for your Bachelor's degree. 
As you can imagine, the pathway leading to a great career in sports medicine differs depending on the country that you study. Since sports medicine is a subspecialty of the field of medicine, college graduates from the UK and Australia would further need to obtain additional qualification in sports medicine, followed by a mandatory housemanship. For the US, graduates would have to continue studying in medical school to either obtain a Master's in Sports Medicine or Doctor of Medicine (MD), Specialty in Sports Medicine, after which they will continue with a housemanship at a hospital, rehabilitation centre or university athletic department. The housemanship experience exposes these doctors to various athletic-related injuries and methods of assessing, diagnosing and treating them. Additionally, the fellowship provides experience with orthopedic surgeries, rehabilitative techniques, brain trauma, nutrition and performance psychology. In order to fully practice as a full-time sports doctor, you'd need to acquire the necessary licensing, which will vary from country to country.
While the pathway may be longer than other careers, the perks and benefits of being a sports doctor is certainly hard to ignore. Imagine doing what you love with world-class athletes performing at the highest levels and getting handsomely rewarded with great remuneration and travel opportunities - it's hard to beat.